Glenfinnan is a small village by the top end of Loch Shiel, on the Road to the Isles, as the A82 between Fort William and Mallaig is sometimes called.
Immediately visible from the road, the Glenfinnan Monument towers over the shore. It is said to offer great views from the top, but entering requires a ticket purchase at the visitor centre, and on this foggy April day, we did not really expect to see much.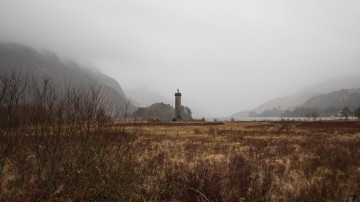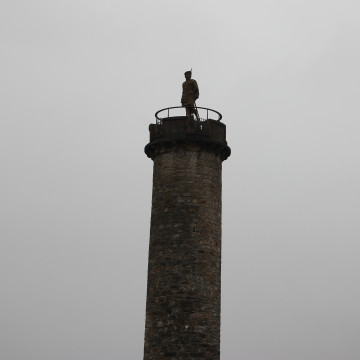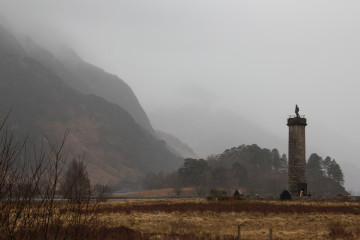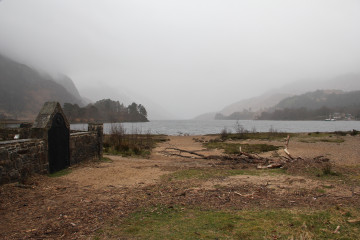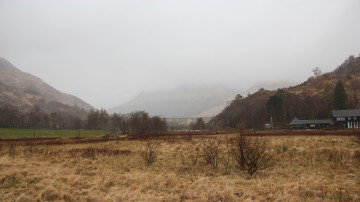 Nowadays, Glenfinnan is perhaps more well-known for the Glenfinnan Viaduct, crossed by the West Highland line and famously featured in the Harry Potter film adaptations.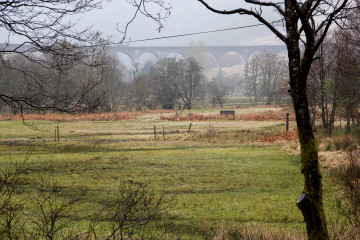 Neglecting the main tourist path, and wishing for proper Wellington boots, we followed the minor road crossing under the bridge and tried to get some better views from the swampy hills to the east. Maybe we should have opted for the official path instead – at least in this weather!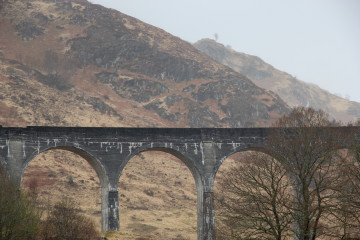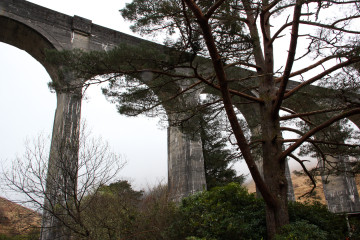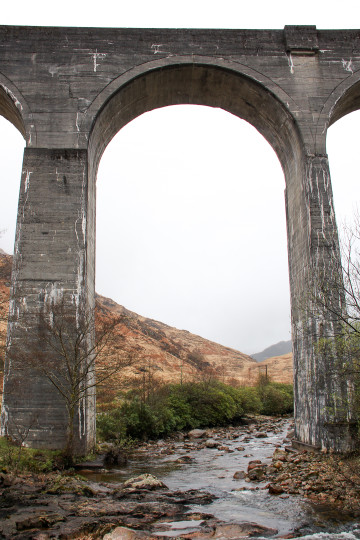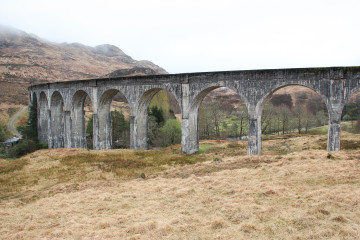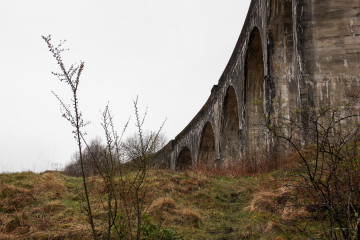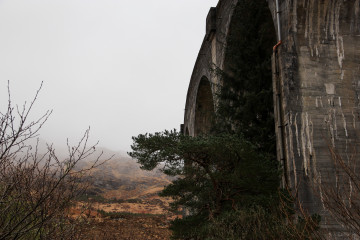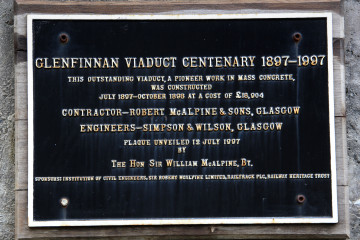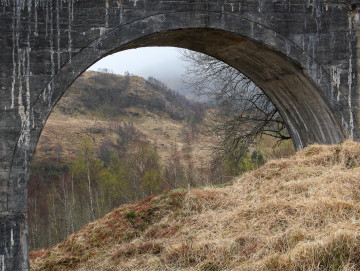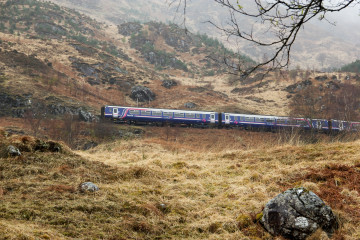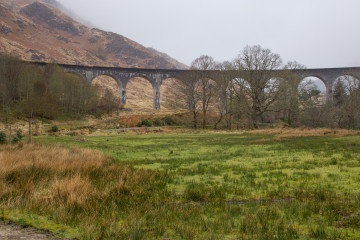 Travel information
Glenfinnan can be reached by train or coach from or via Fort William. We drove up from Glasgow in the morning, visiting Glen Coe on the way up, and driving on to Mallaig before heading home again.